Redundancy
Perceptive redundancy task
Last Version: 3.0
Application status: release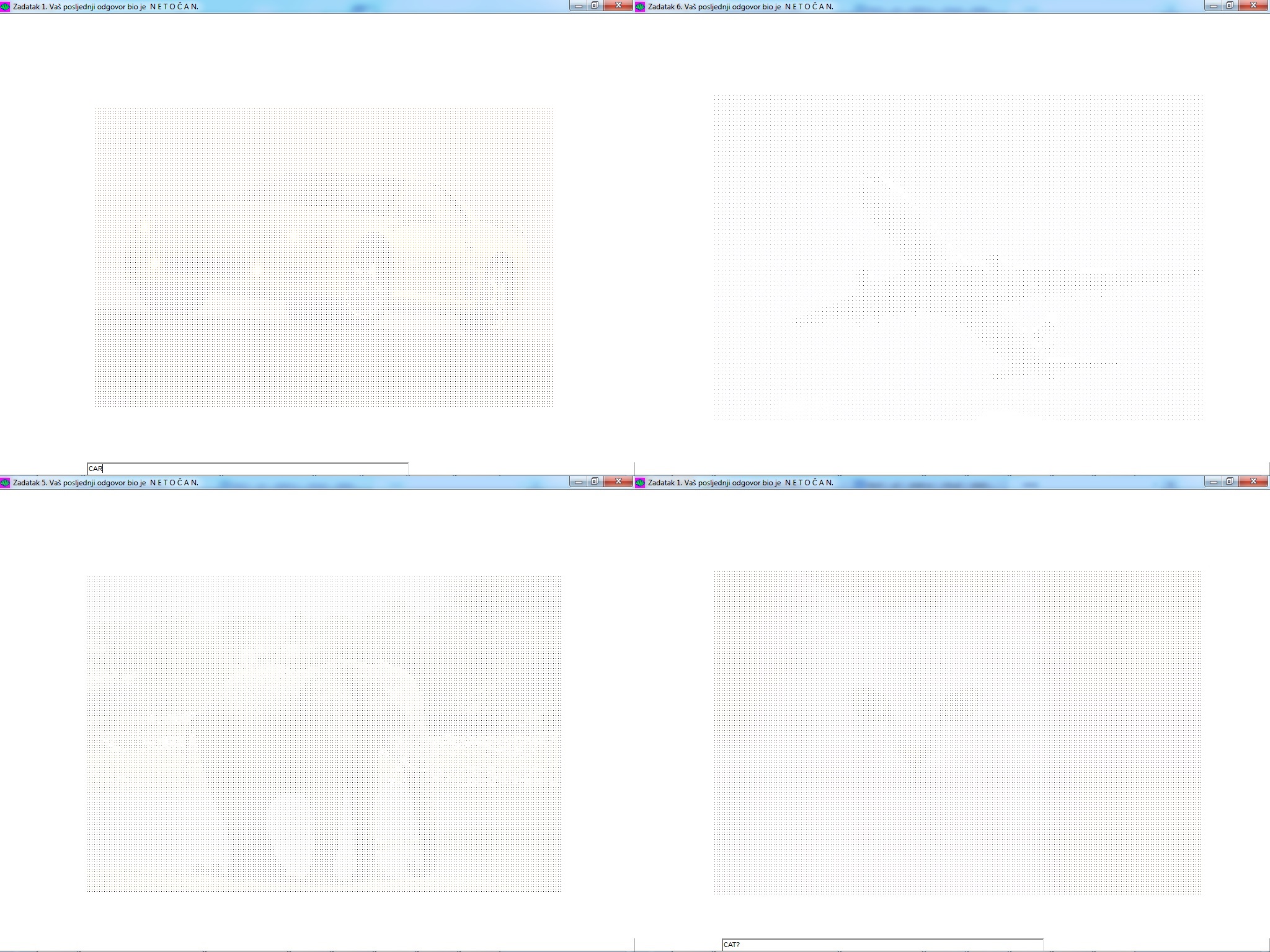 You've probably noticed that many times you are able to recognize an object in very poor visibility (eg, fog, twilight,..). This phenomenon has long been used in computer science (eg processing and image coding). In recognition of the object in very poor visibility definitely helps a lot previously acquired knowledge and environmental context (for example, driving a car at twilight in Bangladesh we do not expect a polar bear on the road). The empirical fact is that our brain is certainly not required to have 100% of visual information for successful object recognition. The key question is: how little? This application to some extent gives the answer to this question. You'd be surprised how much this number is very very small. We own the information collected in psychiatric and healthy populations collected in the period from 2001. to 2003. year (N = 527).
System (software) requirements:
OS Microsoft WINDOWS
Microsoft JET (Microsoft Access application)
Language interface: Croatian (Croatia)
Help file: Yes (only Croatian).
Working resolution: all screen resolutions >= 640 x 480
---
Data
Below you can download the Data related to this application.
Access database contains 527 records the two paradigms that have 18 items (Form M18 and N18): Download
If you need any explanations regarding this data, please feel free to contact us.