46
Oculomotor Delayed Response task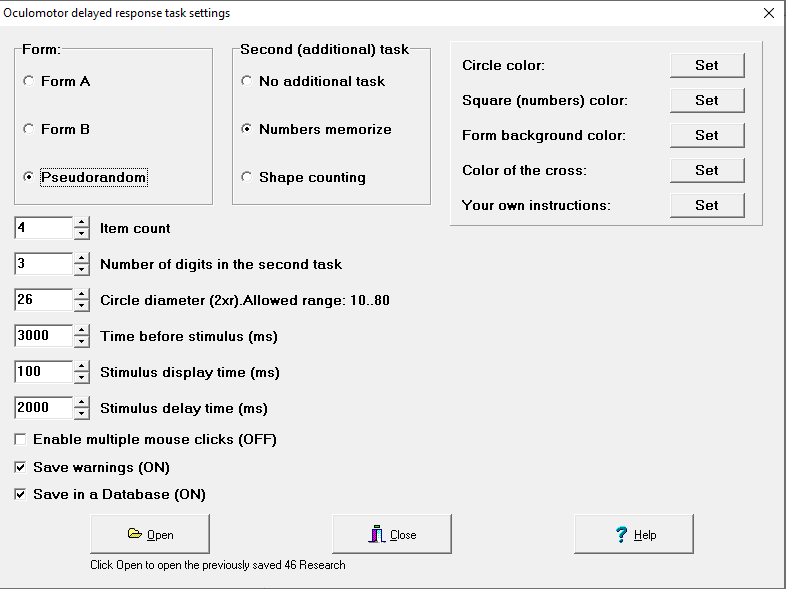 Oculomotor Delayed Response task with or without an additional task with many variable options.
For more information about Oculomotor Delayed Response task, see these links:
Oculomotor Delayed Response task
An example of one research related to this topic
Language: Simple English
Help file: Yes
Software requirements:
OS Microsoft Windows (32 or 64Bit: all Windows from Windows 95/NT to Windows 10)
Microsoft Jet 4.0 Database Engine (or Access application). This is optional, only if you want to use the database.
Screen resolution: 800x600 pixels minimum
Latest version available for download: Version 3.0
---
Data
Below you can download the Data related to this application.
Access database with data collected from previous versions of this program (N = 216 records): Download
If you need any explanations regarding this data, please feel free to contact us.